EXTRACURRICULAR ACTIVITIES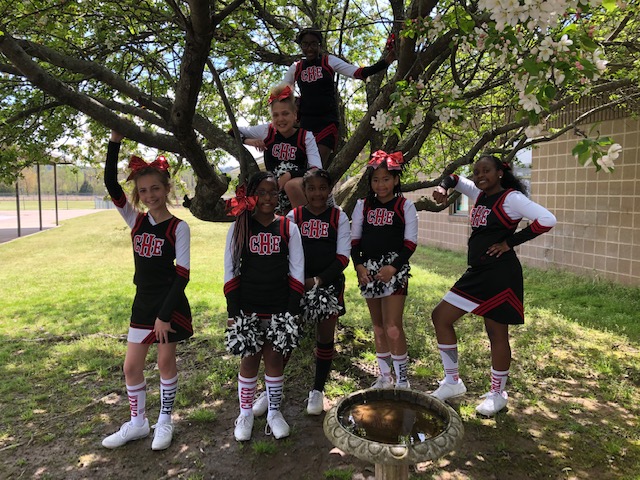 Contact: Denita Barnum and Latonya Gilmore, dwhite6356@pcssd.org
The objective of the CHE cheer/dance team or pep squad is to promote school spirit and to encourage and demonstrate leadership, pride, loyalty, and tradition. Members of the team and squad are expected to serve as student representatives at various school and community related functions. Each member will uphold all of the rules and regulations of Crystal Hill Elementary and the PCSSD handbook.
Crystal Hill Elementary cheer/dance team will consist of 3rd, 4th, and 5th graders only.
Each member must maintain good academic standing, with no more than 2 "C"s on an interim report or report card.
Contact: Coach Charmaine and Asst. Coach Mrs. Lewis, klewis1000@pcssd.org
We are a 4th and 5th grade basketball team with a focus on academics and respect in the school/classroom before the court.